This past Saturday, the Siegel Cross Country teams traveled to Oakville, Alabama to compete in one of the largest meets in the Southeast, The Jesse Owens Classic.
The boys Varsity finished an amazing 2nd place at the meet, just missing the top spot behind Pope High School. They were led once again by senior Dawson Reed, 7th, 16:01. Following Reed was Canaan Anderson, 16th, 16:21, Tucker Moss, 27th, 16:30, Seth Robinson, 35th, 16:40, and Jacob Boykin, 119th, 17:28 to round out the scorers. This performance moves the Stars up in the rankings to number 2 in the state.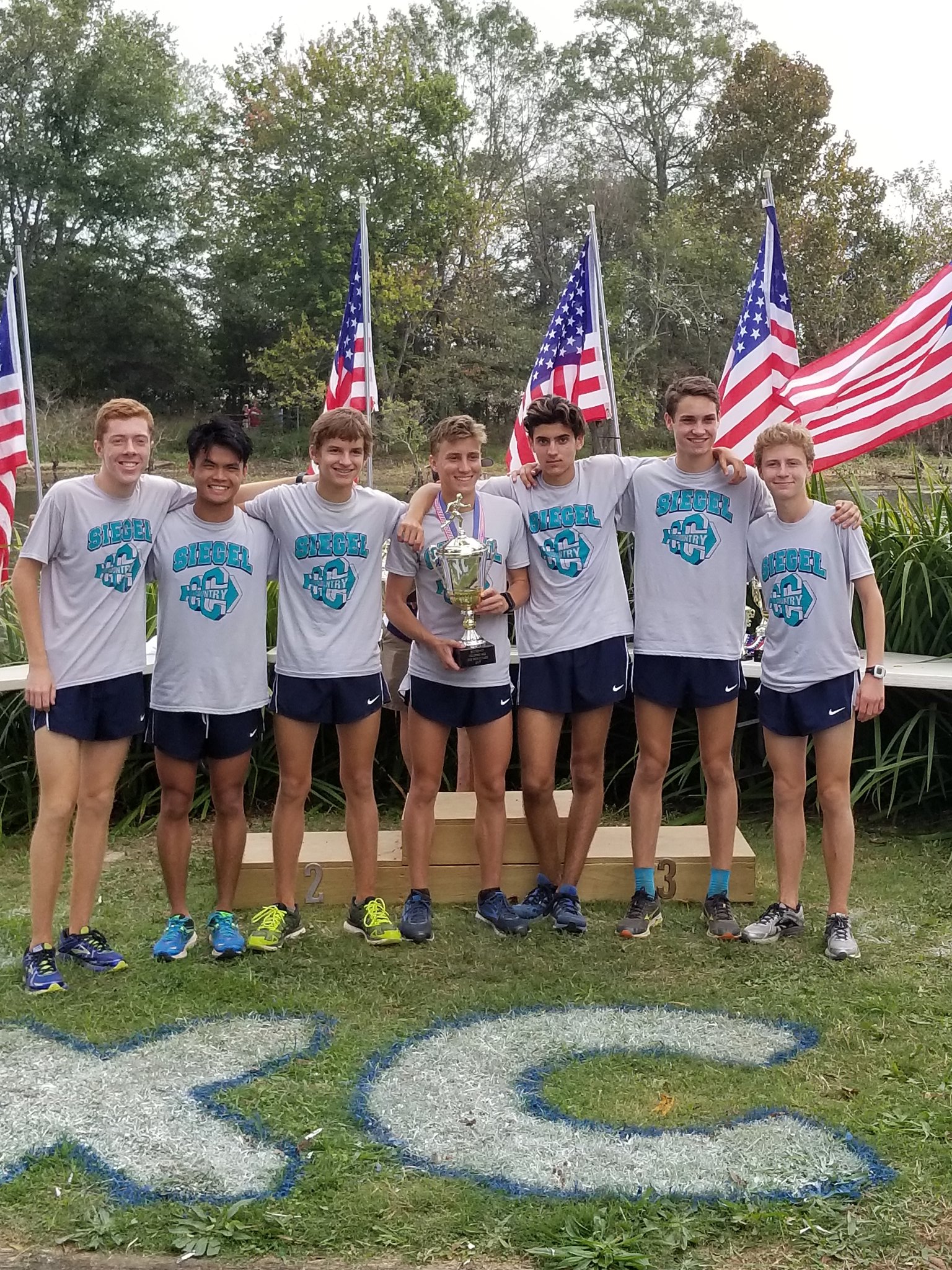 The girls ran a solid race as well finishing 7th as a team. They were led by senior Rachel Strayer with a 9th place finish in 19:01. She was followed by Freshman standout Marilyn McCarthy, 16th, 19:08, Emma McGlaughlin, 41st, 20:16, Kendall d'Oliveira, 84th, 21:14, and Ashlee Schafer, 159th, 23:44 to round out their scorers.
This meet concludes the Stars regular season as they now prepare for the regional meet in hopes to qualify for the state championships on November 4th.